News
Latest releases:
Beethoven's beloved and mythical piano bagatelle from 1810. Here in original key and pitch for two guitars. One guitar needs 20 frets to be able to reach the high C.
A fun piece of music with emotionally charged parties of one of the most unique composers in Sweden.
A pleasing news!
The ABBA transcriptions are here again!
Now, the book with my ABBA transcriptions has been released again having been out of print for some time.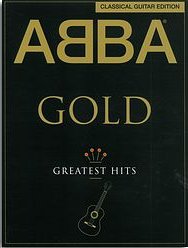 The "Classical ABBA" CD has been sold out for a long time and is not available on streaming media.
But here you can at least have a taste of the transcripts: